Calling all Captains and Owners to apply for the prestigious Australian Voyage Award
The Australian Voyage Award is an exciting new category to the awards programme. Thanks, must go to Captain Carl Brandes and his wife Melanie Brandes who have sponsored this award. After their amazing experience of winning the prestigious Voyagers Award at the world Superyacht Awards they wanted to offer others the opportunity to feel the pride in winning such an award.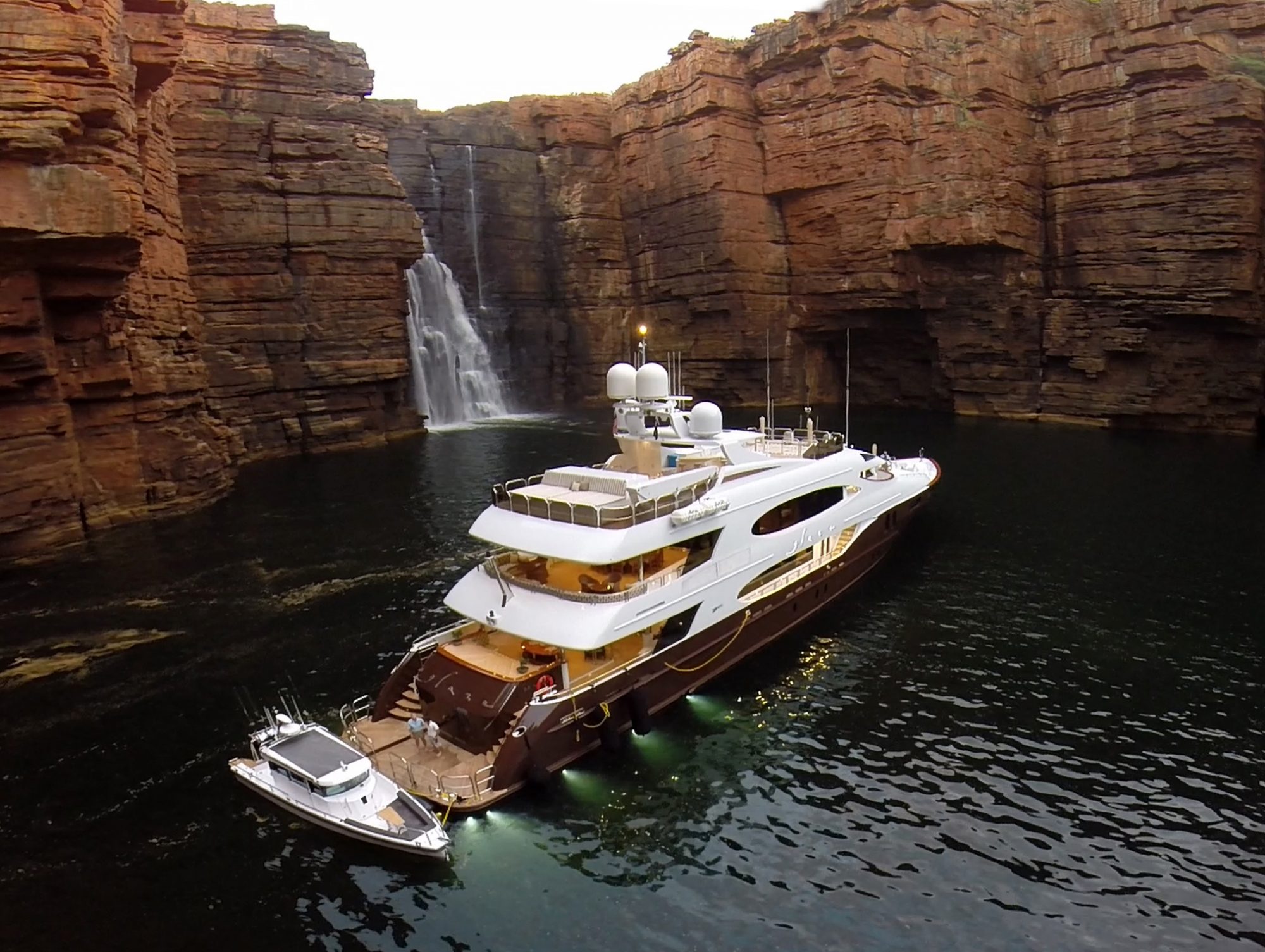 Australia has some of the most spectacular cruising experiences found anywhere in the world.  Superyachts are spoilt for choice with locations to please even the fussiest of guests.  Take a pick from our world-renowned locations, from Sydney Harbour, the Great Barrier Reef, Tasmania, the Kimberley Region, to the islands of the Coral Sea, and everything in between.  The spectacular Superyacht destinations Australia has to offer are only limited by the imagination. The Australian climate allows full 12 months of cruising pleasure, so there is no doubt that the entrant's itineraries will be rich and diverse, covering all seasons and regions.  
ELIGIBILITY:
Applications are invited for the most inspirational cruise during 2017 in Australian Waters or the majority in Australian Waters from any owner or a person nominated by the owner (for instance the principal of a charter party but NOT a member of the crew) who must have been aboard for a significant proportion of the cruise.
SUBMITTING YOUR APPLICATION:
All applications are to submitted by email to ljohnson@aimex.asn.au by the closing date Friday 23rd March, 2018 at 5pm AEST. All entries need be completed on the downloadable application form (click apply) and submitted by contacting Lhamo Johnson -ljohnson@aimex.asn.au to obtain your login to the AIMEX online system.
UPLOADING LARGE FILES
As you will have large files to submit please contact Lhamo Johnson  – ljohnson@aimex.asn.au who will provide you with a login to our secure online system where you can simply drop your photos, videos and all other material into a folder.
JUDGING PANEL
To judge an award as niche specific as the Australian Voyage Award, a separate judging panel has been formed and will be made up of a representative from Tourism Australia; Barry Jenkins from Sanctuary Cove International Boat Show; MaryAnne Edwards, Superyacht Australia; Captain Carl and Melanie Brandes from MY Glaze and a representative from Austrade.