Congratulations to M/Y sPIRIT, the winner of the 2019 australian voyage award
The inspirational Gold Coast City Marina & Shipyard Australian Voyage Award was presented to the intrepid Captain Martin Debanks of luxury charter yacht, MY SPIRIT, for the voyage of a 10-day charter from Cairns, then Lizard Island to Port Douglas.
"There was special mission for our client and her family, checking out the Great Barrier Reef and seeing for themselves it's general health, they are avid snorkelers who very much into conservation and preservation of marine life. This is their seventh visit and they were thrilled and very relieved to see the Reef is in very good condition. They spent at least four hours a day snorkelling, and particularly loved Pixies Reef, off Ribbon Reef number 10. I feel privileged to receive such a fantastic Award and to win it for a local Voyage is a proud moment. It's our local region and so many people's bread and butter such as marlin fishing operations and dive boats – who do a brilliant job protecting the Reef and showcasing it to the world. It is a fantastic way to counter some of the sensational media coverage around the health of the Reef."
Martin DeBanks, Captain of M/Y Spirit
---
THE AUSTRALIAN VOYAGE AWARD
This award made its debut at the 2018 Australian Marine Industry Awards, and this prestigious prize will be presented again in 2019 to the superyacht, in the opinion of the judges completed the most inspirational cruise in Australian waters between January 2018 – 22nd March 2019, or the majority of the cruise was undertaken in Australian waters. 
Australia has some of the most spectacular cruising experiences found anywhere in the world.  Superyachts are spoilt for choice with locations to please even the fussiest of guests.  Take a pick from our world-renowned locations, from Sydney Harbour, the Great Barrier Reef, Tasmania, the Kimberley Region, to the islands of the Coral Sea, and everything in between.  The spectacular Superyacht destinations Australia has to offer are only limited by the imagination. The Australian climate allows full 12 months of cruising pleasure, so there is no doubt that the entrant's itineraries will be rich and diverse, covering all seasons and regions.
JUDGING PANEL
To judge an award as niche specific as the Australian Voyage Award, a separate judging panel has been formed and will be made up of AIMEX, Superyacht Australia and ACMG's CEO; David Good, and representatives from Sanctuary Cove International Boat Show, Austrade and Ocean Media.
Hillary Buckman – Founder & Managing Director, Ocean Media
Hillary Buckman is the Founder and Managing Director of Ocean Media; publisher of Ocean and Sails magazines and The Great Southern Route superyacht cruising guide. Hillary's passion for the marine industry and developing strong relationships has been an important factor throughout her 15+ years in the industry and was very proud to be named Superyacht Australia's Industry Champion of 2018.
MaryAnne Edwards – AIMEX, Superyacht Australia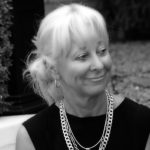 MaryAnne Edwards was CEO of the Australian Marine Export Group from 2006 to 2018 and has been instrumental in the growth and success of the organisation which is now seen as one of the most successful and professionally run trade organisations in Australia.
In 2009 MaryAnne took over the management of Superyacht Base Australia and was involved in the integration of Superyacht Australia under the umbrella of AIMEX. This initiative has given the Superyacht sector far more strength and clout within government with AIMEX now seen by the Australian government as the peak body for both Superyacht and marine export sectors with a combined industry value of well over a billion dollars into the Australian economy. MaryAnne has extensive expereince within commercial entities and member based organisations having held CEO and senior management positions in NZ and Australia within the Oil, Automotive, Sports and Entertainment, and Management Consultancy sectors.
MaryAnne has an MBA in international marketing, a diploma in hotel management, and post graduate qualifications in Human Resource and Business Management from Victoria University in New Zealand. She has also been involved in major government lobbying campaigns both in NZ and Australia which has resulted in positive outcomes for industry.
Barry Jenkins – Government, Industry and International Relations, Mulpha Sanctuary Cove International Boat Show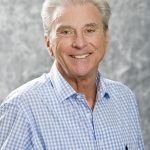 Barry Jenkins has been associated with the marine industry in Queensland for many years. Completing his apprenticeship as a Fitter and Turner majoring in Master General Engraving he operated Engraving Unlimite, a small company that was a subcontractor to Evans Deakin Shipbuilding in Brisbane. Wanting to "dip his toe in the water" he joined the Adelaide Steamship Company as an apprentice deck officer and completed two and a half years of his Third Mates Ticket before involuntarily leaving and returning to the sign making and sheet-metal fabrication company. Time as a professional musician and extensive training in hospitality led to running the Vice Regal and VIP Suites at the 1982 Commonwealth Games in Brisbane. Combining all these skills Barry joined Sanctuary Cove in 1988 to head up the Food and Beverage Department which later became the Events Department incorporating the Sanctuary Cove International Boat Show. He currently consults to the Sanctuary Cove International Boat Show and Yacht & Boat Korea in the area of international relations and product development. Industry involvement includes Past President of Marine Queensland, Past President of the Australian Marine Industries Federation, Founding Chairman of Super Yacht Base Australia and is presently a director of the Australian International Marine Export Group. At the Australian Marine Industry Awards 2009 he was presented a Highly Commended Award for Export Industry Champion.
Michael Taylor – Trade Adviser,  Australian Trade and Investment Commission (Austrade)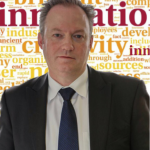 Michael works at the Australian Trade and Investment Commission (Austrade) in the Advanced Manufacturing Group where he supports the Marine and Defence sectors. Michael provides advice to Australian companies seeking to export their goods and service overseas and to foreign companies seeking to establish operations in Australia through Productive Foreign Direct Investment.
Michael started his career in the maritime sector as a Warship Designer at the Williamstown Naval Dockyard in Melbourne.  With the privatisation of the shipyard he continued his career with Tenix Defence Systems and moved through a number of roles including; Ship Designer, CAD System Manager, Computer Aided Engineering Business Analyst, Industry Programs Manager and as a Business Development Manager working across Naval, Aerospace, Land Systems and Major Infrastructure. His career at the Williamstown shipyard lasted 18 years.
After leaving the shipyard he took on a role as Manager Industry Programs at Melbourne 2006 Commonwealth Games. In this role he developed the local industry participation and technology transfer program for the Commonwealth Games events and the associated Infrastructure activities. The $2.3 billion dollar program returned 87% of all money spent to Australian suppliers.
Post Games he managed a Global Sports Export program that was funded by the Federal, Victorian, NSW and Queensland Governments.  The program provided advice to overseas Games and events and introduced Australian companies to event and infrastructure opportunities at the 2008 Beijing, 2012 London and 2016 Rio Olympic Games and the 2010 Delhi and 2014 Glasgow Commonwealth Games.
Returning to the defence sector after his time in Sports and Events, Michael worked in managerial roles in Disaster Recovery and Aerospace manufacturing before he took on his current role with Austrade.