MaryAnne Edwards (Chair Judge) – Global Marine Business Advisors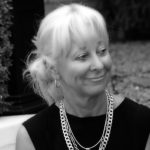 MaryAnne Edwards was CEO of the Australian Marine Export Group & Superyacht Australia from 2006 to 2018 and has been instrumental in the organisation's growth and success, which is now seen as one of the most successful and professionally run trade organisations in Australia. Maryanne has a strong background within the industry having spent considerable time working with government and industry stakeholders.  Maryanne is currently a consultant with the Global Marine Advisor Group supporting domestic and international companies looking to drive and expand global markets.
---
Barry Jenkins – Chairman of Superyacht Australia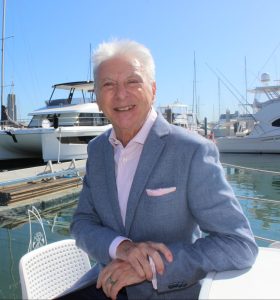 Barry Jenkins has been associated with the marine industry in Queensland for many years. Completing his apprenticeship as a Fitter and Turner majoring in Master General Engraving he eventually operated Engraving Unlimited, a small company that was a subcontractor to Evans Deakin Shipbuilding and many boat building companies in Brisbane and throughout Queensland. Wanting to "dip his toe in the water" he joined the Adelaide Steamship Company as an apprentice deck officer and completed two and a half years of his Third Mates Ticket before involuntarily leaving and returning to the sign making and sheet metal fabrication company. Morphing into professional music he operated BarryJ Entertainment whilst extending his interests into and undertaking extensive training in hospitality.
This led to running the beverage service for Stewart's Hotels in the Vice-Regal and VIP Suites at the 1982 Commonwealth Games in Brisbane. Combining all these skills Barry joined the original Fisherman's Wharf on the Gold Coast in 1983 as Entertainment Manager. In march 1988 he was approached to join Sanctuary Cove to head up the Food and Beverage and Events Department which in 1989 incorporated the Sanctuary Cove International Boat Show. He was the General Manager of SCIBS for twenty-five years. Industry involvement includes the Past President of Marine Queensland, the Past President of the Australian Marine Industries Federation, the Founding Chairman of Super Yacht Base Australia and for many years the director of the Australian International Marine Export Group. At the Australian Marine Industry Awards 2009 he has presented a Highly Commended Award for Export Industry Champion.
---
Rob Miley – Former Chairman – Tasmanian Maritime Network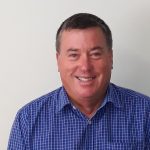 Rob has over forty years of industry experience in engineering, logistics and process innovation. In the past twenty years, Rob has been working in ports and shipping, marine innovation and small fast vessel development. Rob is the immediate past Chair of the Tasmania Maritime Network and the immediate past president of AIDN Tas. He is currently working out of Northern NSW spending time with his grandchildren.
---
Michael Taylor – Trade Adviser –  Australian Trade and Investment Commission (Austrade)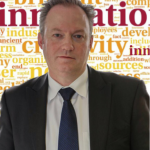 Michael works at the Australian Trade and Investment Commission (Austrade) in the Advanced Manufacturing Group where he supports the Marine and Defence sectors. Michael provides advice to Australian companies seeking to export their goods and service overseas and to foreign companies seeking to establish operations in Australia through Productive Foreign Direct Investment.
Michael started his career in the maritime sector as a Warship Designer at the Williamstown Naval Dockyard in Melbourne.  With the privatisation of the shipyard, he continued his career with Tenix Defence Systems and moved through a number of roles including; Ship Designer, CAD System Manager, Computer-Aided Engineering Business Analyst, Industry Programs Manager and as a Business Development Manager working across Naval, Aerospace, Land Systems and Major Infrastructure. His career at the Williamstown shipyard lasted 18 years.
After leaving the shipyard he took on a role as Manager Industry Programs at Melbourne 2006 Commonwealth Games. In this role, he developed the local industry participation and technology transfer program for the Commonwealth Games events and the associated Infrastructure activities. The $2.3 billion dollar program returned 87% of all money spent to Australian suppliers.
Post Games he managed a Global Sports Export program that was funded by the Federal, Victorian, NSW and Queensland Governments.  The program provided advice to overseas Games and events and introduced Australian companies to event and infrastructure opportunities at the 2008 Beijing, 2012 London and 2016 Rio Olympic Games and the 2010 Delhi and 2014 Glasgow Commonwealth Games.
Returning to the defence sector after his time in Sports and Events, Michael worked in managerial roles in Disaster Recovery and Aerospace manufacturing before he took on his current role with Austrade.
---
Dr. Thomas Wechselberger – Project Manager – Department of State Development, Infrastructure, Local Government and Planning QLD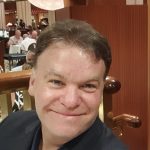 Dr Thomas Wechselberger has been the Project Manager responsible for Maritime Industry Development in the Queensland Government since December 2006. He was responsible for the Queensland Government Marine Action Plan 2008, the Queensland Superyacht Strategy 2008 -2013 and the most recent Queensland Government Superyacht Strategy 2018-23.
Thomas is also the lead for the Queensland Government support for ASMEX since its inception in 2011 and runs the Queensland Government's International Business Lounge at the Sanctuary Cove International Boatshow.
He also organises and is the lead for the Queensland Government stand at the Defence Maritime Pacific Exhibition in Sydney which provides assistance for Queensland maritime companies to attend this important maritime defence Tradeshow. Furthermore, he assists and advises other Government stakeholders in regards to maritime manufacturing, marinas, planning, skills and exports.
---
Stephen Quigley – Managing Director – One2three Naval Architects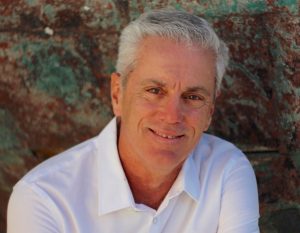 Steve is the owner and Managing Director of One2three Naval Architects, the renowned Australian design firm with an international reputation for innovation and excellence in the high-speed vessel and motor yacht industry. Steve's total experience to date adds up to over 260 vessels operating in 22 countries, with his career commencing at Incat as a graduate Naval Architect where he progressed to Director of Production and oversaw the worldwide proliferation of the high-speed ferry with Australian designed and built vessels. After 13 years at Incat, in 1997 he founded his own business, now One2three Naval Architects, who 24 years later continue to set the gold standard in the design of high-speed ferries, workboats, paramilitary vessels and luxury motor yachts.
---
Nav Bajwa – Senior Client Acquisition Manager Foreign Exchange & Trade Finance – BOQ Business

Nav is an experienced senior banker, having spent over 20 years in financial services, across a range of niche industries. She is passionate about helping Australians grow their businesses and seeing a great idea grow into a thriving business off the back of hard work, determination and expert banking guidance.
Having owned her own business, Nav is able to empathise with the challenges of operating your own business, and the excitement that comes with success. She also knows just how important a strong banking relationship is and enjoys working with her customers to help them reach their goals and navigate the industries in which they operate.
Nav knows that business is really about people, and enjoys connecting with them, having seen how a simple conversation can lead to fantastic opportunities. Being part of the Australian Marine Industry Awards is something Nav is excited about.
---
Gillian Carter – Naval Architect, Engineering Project Manager and Surveyor – Pacific Marine Design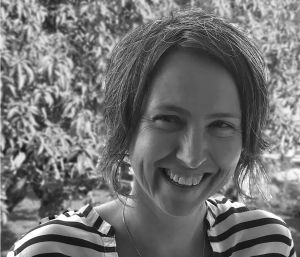 Gillian is a naval architect, engineering project manager and surveyor who has built her career over the last 20 years in the superyacht industry. Through her company Pacific Marine Design, she has worked for owners, design houses and shipyards on projects across several countries, and in Australia.  
Most recently Gillian was an integral part of the project management team at Oceanco in The Netherlands, running the engineering of the build of the multi-award winning 110m Jubilee. For this, her teams' effort was recognised with the PYC Recognition award by the International Superyacht Society in 2018. On this project and others, Gillian's work has combined with that of her fellow panel member, Sam Sorgiovanni in bringing his vision to reality.