Australian Superyacht, Marine Export & Commercial Marine Conference Speaker

Alistair Murray AM

Chairman and Partner, Ronstan International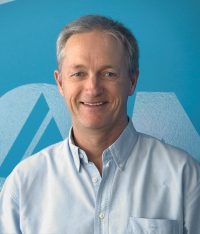 Alistair Murray, Chairman and Partner at Ronstan International and long standing member on the AIMEX board, has been involved in the Marine Industry for the last 38 years. Ronstan International is a manufacturer and distributer of quality sailboat deck hardware to suit yachts ranging from off-the-beach dinghies to mega-yachts. Alistair set up Ronstan International in the USA where he lived for six years and has since spent 42 years involved with the company, 19 of those years as CEO.
Alistair has had an incredible impact on the Australian Marine Industry throughout his career and has been a recipient of many prestigious awards including the Victorian Governor's Award in 1989 for outstanding contribution to export by an individual, 2004 Australian Export Hero Award, 2016 Australian Sailing Life Time Achievement award in 2016, numerous export awards for Ronstan and many more.
Alistair's background has seen him be a significant member of the marine industry globally, where he was involved in Sail America as a Board Member, Sail Melbourne and the Boating Industry Association of Victoria. Currently, Alistair keeps himself busy as the Founder and Chairman of "International Sailing Summit", Board Member of Australian Sailing, Board Member and past President of AIMEX, Board Member at the Sandringham Yacht Club and a Certified CEO.