Australian Superyacht, Marine Export & Commercial Marine Conference Speaker

Brad Marsden

Director, Marine Air Flow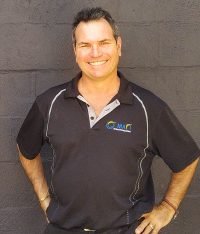 Brad has been involved in the marine industry for over 30 years. Having had to develop his own ventilation solutions for clients' engine rooms, Brad saw that there was a market for Australian made, affordable, durable engine room ventilation systems.
Drawing upon his extensive experience, Brad started Marine Air Flow International with the sole purpose of creating a product to enable better engine room operating conditions, with the added advantage of promoting a safer working environment for all those in the marine industry.
Brad's focus is on designing, developing and innovating solutions to supply to the marine industry whilst continuing to introduce new products into the range.
Over the past five years, the focus has been on building export business increasing exports from 18% to 48%