Australian Superyacht, Marine Export & Commercial Marine Conference Speaker

Brian & Jessica Gatt

Brain Gatt Technical Director, Jessica Gatt Managing Director, Marine Protection Systems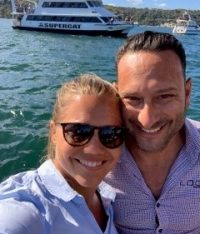 Marine Protection Systems is built on over 50 years of combined experience in marine corrosion and protection, MPS are dedicated to educate and provide innovative solutions to prevent corrosion and minimise damage to the marine biosphere. MPS are market leaders in the manufacturing of innovative anode technology, marine electrical safety and other corrosion control products to improve corrosion protection practices and efficiencies.
Providing professional consultation services through our sister company, Logix Consulting to boatbuilders, commercial operators, recreational vessel owners, marina's and yacht clubs to generate solutions for complex corrosion issues – the Logix Group is at the forefront of problem identification and rectification pathways. 
Jessica Gatt, Group Director, oversees the groups entire operation, with a passion for improving marine practises to minimise our effect on the environment. Jess has a keen ability to simplify complex concepts to make understanding corrosion simpler, with a focus on improving education to all parts of the marine industry.
Brian Gatt, Technical Director, provides high quality professional services worldwide to the marine community, focusing on a holistic delivery of creative solutions with positive outcomes pertaining to corrosion, cathodic protection and maintenance prevention.