Australian Superyacht, Marine Export & Commercial Marine Conference Speaker

Christine Cole

Projects Manager, Destination Development, Tourism WA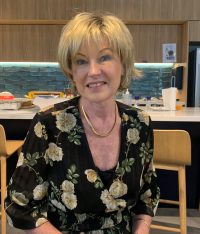 Christine has worked for Tourism WA for more than 20 years in a number of diverse roles. In her current role as Projects Manager, Destination Development, Christine's main focus has been to encourage more cruise lines to visit Western Australia's port destinations, and more recently, supporting industry with workforce shortage issues.
Christine has been instrumental in the development and delivery of a range of education programs; from 'Cruise Ready Workshops' to rolling out the first accredited training program for cruise guides.
As the Secretariat of the Cruise WA Committee for the past eight years Christine has guided the implementation of WA's cruise shipping strategy.  
Christine's work history has given her extensive insight into the tourism industry, having worked as an advisor for Tourism Ministers and as Director of Marketing for Bali Hai Cruises for eight years, based in Bali.
Christine holds a Post-Graduate Diploma in Tourism Management from Curtin University.