Australian Superyacht, Marine Export & Commercial Marine Conference Speaker

Christoph Becker

Group CEO, AYRES Composite Panels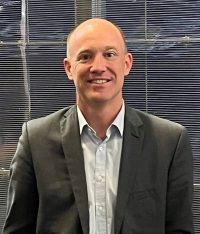 Chris joined AYRES Composite Panels ten years ago as Head of International Sales & Marketing and is now leading the global transformation of AYRES as Group CEO.  AYRES Composite Panels is a Western Australian company based in Perth with a sister company in Mobile, Alabama in the USA. The company's' focus is on lightweight panel solutions for interior fitouts, structural fire protection as well as acoustics for marine vessels.
Before joining AYRES, Chris worked for different corporate companies in various positions always with the focus on business development and profitable growth on an international level.