Australian Superyacht, Marine Export & Commercial Marine Conference Speaker

Gavin Rooney

Director of Sales and Marketing, Volvo Penta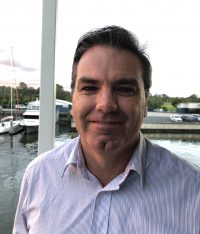 Gavin started his career with Volvo Penta as an experienced application engineer in 2006. In this position, he used his marine and electrical engineering qualifications to introduce new products into the marine industry environment whilst ensuring ultimate performance in a controlled manner. Gavin assisted in the introduction of the total solution Volvo Penta IPS. Over the past fifteen years, Gavin has seen new positions within the organisation including Key Account Manager and he is currently leading the engine sales team in both the marine and industrial segments as the Director of Sales and Marketing.