Australian Superyacht, Marine Export & Commercial Marine Conference Speaker

Grant Amor

Director, Aqualuma Led Lighting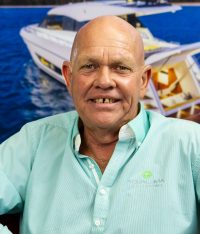 Grant Amor along with his brother Carl are the directors of Aqualuma Led Lighting based on the Gold Coast. Aqualuma was formed in 2005 when they were granted a patent on their range of underwater lighting. The brand is recognised around the globe and  exported to more 50 countries.The brothers have displayed at most of the major boat shows in Europe, Asia and the US and were the major sponsor of the Fort Lauderdale show during the GFC. Most importantly the Aqualuma products in all categories of marine, industrial and food  are Australian made. Grant is very passionate about Aussie made and exporting, and  is more than happy to share his knowledge with all. His other major interests are boats and classic cars.