Australian Superyacht, Marine Export & Commercial Marine Conference Speaker

Greg Newby

Director, Superyacht Crew Academy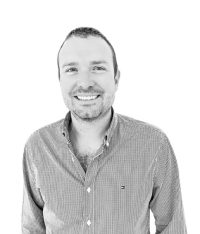 Greg has been managing the Superyacht Crew Academy (SCA) with his business partner since July 2021. Prior to becoming a director of SCA, he had been working on superyachts for 20 plus years.
Greg first joined a superyacht during the Americas Cup in New Zealand in 1999. Over the following two decades he worked in all corners of the globe on superyachts ranging from 40m to 85m tallying to well over 100,00 miles at sea. Most recently Greg was employed as the relief Captain on the Sydney based motor yacht Hey Jude.
Greg holds a Certificate IV in Work Health Safety and manages WHS systems for two other maritime businesses. He has completed MCA qualifications up to Master Yachts 3000GT and hold a Master >35m NC certificate.