Australian Superyacht, Marine Export & Commercial Marine Conference Speaker

Hanna Ljungqvist

Vice President of Service Market Marine, Volvo Penta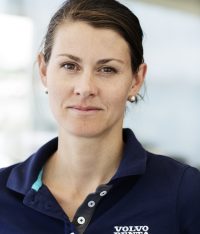 Hanna currently holds the position of Vice President of Service Market Marine, managing the marine service & parts through the Volvo Penta global dealer network. Hanna joined Volvo Penta in 2012 working within marine leisure product management as head of strategy, head of product planning later on leading a department dedicated to business development of electrified, connected and autonomous solutions & services for marine & industrial customers. Before joining Volvo Penta Hanna held positions within Volvo Trucks and Volvo IT.