Australian Superyacht, Marine Export & Commercial Marine Conference Speaker

Jason Hawkins

Jason Hawkins, Managing Director, KND Digital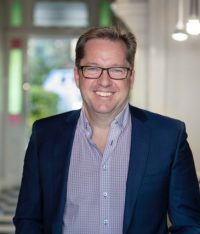 Jason has spent the last 20 years delivering an impressive portfolio of digital projects for KND Digital's clients. He has a unique skill of quickly understanding stakeholder requirements and designing user-focused, results driven systems that people love to use.  
Jason has worked across a range of industries and major brands including Suncorp, Trade Queensland, Lite n' Easy, JBS Meats & Mocka. In the marine industry, he has built and maintained websites for two major Queensland marinas and provided strategy and support to marine retailers and sporting events.
When he isn't working in digital, he is normally found on the waters of Moreton Bay, having skippered an Etchells one design yacht for the last ten years whilst also competing in numerous offshore races up and down the Australian east coast.