Australian Superyacht, Marine Export & Commercial Marine Conference Speaker

Kenta Inaba

Owner & President, Superyacht Logistics Japan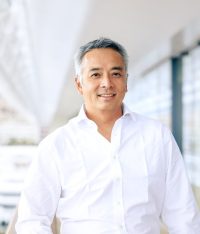 A sailor since his youth, Inaba is the owner and President of Super Yacht Logistics Japan; runs Yacht-zoo Tokyo; and promotes the superyacht industry to Japan including working towards the easing of regulations for visiting superyachts. 
Growing up in Japan, he moved to Florida in his 20's being involved in the design of the Lauderdale Marine Centre and studied at the University of Miami, attaining an MBA in Management. On returning to Japan, he worked for insurance and financial companies, most recently Morgan Stanley in Tokyo. Inaba sails regularly on two SHK Scallywag yachts – the 100ft supermaxi and the Orma 60 racing trimaran.