Australian Superyacht, Marine Export & Commercial Marine Conference Speaker

Martin Jufors

Vice President of Marine Sales, Business Unit Marine, Volvo Penta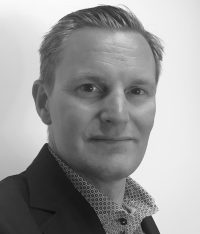 Martin started in 2005 at Volvo Penta as a Chief Project Manager, running both gasoline and diesel engine and transmission projects. Later Martin became responsible for the engineering department at Volvo Penta of the Americas, where he worked for seven years.
Having returned to the company headquarters in Gothenburg, Sweden, in 2014 Martin moved from engineering into sales, becoming Head of Marine Sales in the Nordic region. Martin's journey at Volvo Penta developed while understanding the customer expectations in the US and EU markets which produced a broad product knowledge from the smallest marine leisure vessel to the heaviest marine commercial products. Martin commenced his current position as Vice President of Marine Sales in the Business Unit Marine at Volvo Penta in 2021.