Australian Superyacht, Marine Export & Commercial Marine Conference Speaker

Martin Redmayne

Chairman of The Superyacht Report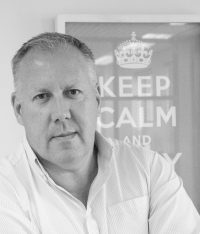 Martin Redmayne will be the MC for ASMEX 2018.
Profession; Father to three, husband to one, business journalist, UHNW commentator, superyacht industry analyst and chairman of one of the last independent superyacht media players. Having left University in the late 80's, disillusioned and frustrated by the world of education and not quite mature enough for a real job, Redmayne embarked on a voyage of discovery by applying for a job on a 90 foot sailing yacht based in Istanbul. This was his first step into the world of superyachts and after this baptism he has never looked back.
Boredom soon set in, so he returned to London in search of a career in the media. After learning the commercial ropes of publishing at a variety of media groups, in 1989 he started to run the commercial operations of the then emerging Boat International Media Group. Having witnessed a market shift and predicted the growth that appeared on the horizon in the 90's, Redmayne then started his own business, The Superyacht Group. Some twenty plus years later he is still sailing a steady course at the helm of this dynamic and wonderful business that has the unstinting mission – Building a Better Superyacht Market.