Australian Superyacht, Marine Export & Commercial Marine Conference Speaker

Michael Taylor

Trade and Investment Advisor, Marine & Defence, Austrade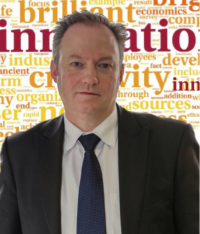 Michael works at the Australian Trade and Investment Commission (Austrade) in the Advanced Manufacturing Group where he supports the Marine and Defence sectors. Michael provides advice to Australian companies seeking to export their goods and service overseas and to foreign companies seeking to establish operations in Australia through Productive Foreign Direct Investment. 
Michael's current focus is to maximise the role Australian company's play in the design and build of Australia's $90 billion submarine and surface vessel programs. Where capability shortfalls exist he works to identify capability and support the investment in Australia by companies that are willing to transfer technology to Australian suppliers and help Australia establish the Sovereign Capability necessary to build and maintain our future naval fleet.
Michael started his career in the maritime sector as a Warship Designer at the Williamstown Naval Dockyard in Melbourne.  With the privatisation of the shipyard he continued his career with Tenix Defence Systems and moved through a number of roles including; Ship Designer, CAD System Manager, Computer Aided Engineering Business Analyst, Industry Programs Manager and as a Business Development Manager working across Naval, Aerospace, Land Systems and Major Infrastructure. His career at the Williamstown shipyard lasted 18 years.
After leaving the shipyard he took on a role as Manager Industry Programs at Melbourne 2006 Commonwealth Games. In this role he developed the local industry participation and technology transfer program for the Commonwealth Games events and the associated Infrastructure activities. The $2.3 billion dollar program returned 87% of all money spent to Australian suppliers.
Post Games he managed a Global Sports Export program that was funded by the Federal, Victorian, NSW and Queensland Governments.  The program provided advice to overseas Games and events and introduced Australian companies to event and infrastructure opportunities at the 2008 Beijing, 2012 London and 2016 Rio Olympic Games and the 2010 Delhi and 2014 Glasgow Commonwealth Games.
Returning to the defence sector after his time in Sports and Events, Michael worked in managerial roles in Disaster Recovery and Aerospace manufacturing before he took on his current role with Austrade.