Australian Superyacht, Marine Export & Commercial Marine Conference Speaker

Richard Morris

Managing Director, Australian Superyachts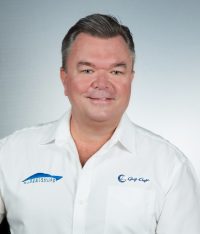 Richard Morris is a Master Mariner and AMSA Accredited Surveyor with more than 35 years' experience in the marine industry, including 14 years at sea, and seven years as a captain of international superyachts. His company, Australian Superyachts Pty Ltd, provides high-quality technical and operational services to the superyacht sector in Australia through superyacht sales, management, commercial survey and charter. Australian Superyachts has been the exclusive Australian distributor for Gulf Craft Majesty Yachts since 2012.