This is an archive of news from ASMEX 2020 and earlier events. See the latest ASMEX Conference news ».
---
ASMEX 2020 NEWS
---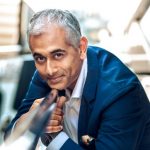 ASMEX 2020 ATTRACTS TOP SPEAKERS
AIMEX has announced a taste of the calibre of this year's conference speakers who will be presenting at ASMEX 2020 under the banner 'A 2020 Vision For The Future: Building A Stable And Successful Industry'.  Read full release here. 
ASMEX 2020 TO FOCUS ON KEY MARKET DRIVERS
From Superyacht News: GEORGIA BOSCAWEN, 24 FEB 2020
As the 10th annual Australian Superyacht, Marine Export & Commercial Marine Industry (ASMEX) creeps onto the horizon, The Superyacht Group is proud to announce its perennial media partnership for this important industry event.
2020 AUSTRALIAN MARINE INDUSTRY AWARDS – APPLICATIONS NOW OPEN
Judges are eagerly awaiting applications for the prestigious Australian Marine Industry Awards which opened last week. The awards will be presented at the Australian Marine Industry Awards Gala Dinner taking place on the evening of Tuesday 19 May, 2020 at the InterContinental Resort, Sanctuary Cove.
AIMEX ANNOUNCES INAUGURAL 'APPRENTICE OF THE YEAR AWARD'
As part of the annual Australian Marine Industry Awards, the Australian International Marine Export Group (AIMEX) is pleased to announce a new award for 2020 focusing on developing the youth in the industry. The 'Apprentice of the Year' Award will be added to an already extensive line up of existing award categories.
AUSTRALIA – OPEN FOR SUPERYACHT CHARTER
The Australian parliament passed legislation through the Senate with bipartisan support enabling foreign superyachts to charter in Australian waters. The special recreational vessel legislation will allow superyachts use of a coastal trading temporary licence, allowing commercial charter activities.
LARGER MARINA AND NEW ONSHORE DEVELOPMENTS TO GIVE BOOST TO SCIBS 2020
The 32nd edition of the Sanctuary Cove International Boat Show (SCIBS 2020), to be held May 21-24, will benefit from an expanded marina and various onshore upgrades which are all gearing up for next year's event to match the success of SCIBS 2019. SCIBS is one of the two leading boat shows in Australia.
---
ASMEX 2019 news
ASMEX 2019 – "DRIVING INNOVATION AND SUSTAINABILITY"
ASMEX YARD TOURS DEMONSTRATE LOCAL POSITIONING, PROWESS AND PLANS
AUSTRALIAN MARINE INDUSTRY AWARD WINNERS FOR 2019
ASMEX 2019 DAY 1 – THEMES OF COLLABORATION & EDUCATION
ASMEX address key issues facing domestic and Asia Pacific Market
Queensland promoted as Australia's main superyacht state
Australian Marine Industry Awards highlight global success
THERES STILL TIME TO REGISTER FOR ASMEX 2019
ASMEX 2019 OPEN FOR REGISTRATION 
---
2018 news
FUTURE OPPORTUNITIES AND INTERNATIONAL LINKS PROMOTED AT ASMEX 2018
ASMEX 2018 HIGHLIGHTS NEW INITIATIVES AND CONTINUING CHALLENGES FOR AUSTRALIAN MARINE INDUSTRY 
AUSTRALIAN MARINE INDUSTRY AWARDS 2018 REFLECT ON-GOING QUALITY AND COMPETITIVENESS
AUSTRALIAN COMMERCIAL MARINE INDUSTRY KEYNOTE SPEAKERS ON TOPIC AT 2018 ASMEX CONFERENCE
ANTICIPATION BUILDS AS THE DEADLINE FOR THE 2018 AUSTRALIAN MARINE INDUSTRY AWARDS APPROACHES
TICKETS SELLING OUT FAST FOR ASMEX CONFERENCE & INDUSTRY AWARDS GALA DINNER
AUSTRALIA'S ICONIC BOAT BUILDERS SPEAKING AT ASMEX 2018
ASMEX ONCE AGAIN ATTRACTS KEY INDUSTRY PLAYERS & AUSTRALIAN STAKEHOLDERS ENSURING ANOTHER SUCCESSFUL EVENT 
BOOK NOW FOR THE ASMEX CONFERENCE AND SAVE!
---
2017 news
PAUL DARROUZET OWNER OF ABELL POINT MARINA WINS SUPERYACHT CHAMPION OF THE YEAR
2017 SUPERYACHT AUSTRALIA AWARD WINNERS ANNOUNCED
ATTENTION TO EXCELLENCE IS REWARDED!
JUSTIN PARER RECOGNISED FOR HIS WORK IN THE COMMERCIAL MARINE INDUSTRY AT THE ASMEX AWARDS
2017 AUSTRALIAN COMMERCIAL MARINE INDUSTRY AWARD WINNERS ANNOUNCED
SMALL EXPORTER MAKES BIG SPLASH IN INTERNATIONAL MARINE
TRENT GAY A CHAMPION FOR THE AUSTRALIAN MARINE INDUSTRY WINS EXPORT INDUSTRY CHAMPION
EXPORT COMPANIES HIT GOALS AT THIS YEARS 2017 AUSTRALIAN MARINE INDUSTRY AWARDS
2017 AUSTRALIAN MARINE INDUSTRY AWARD WINNERS ANNOUNCED
THE CLOSE OF ASMEX BRINGS A RENEWED ENERGY TO THE AUSTRALIAN MARINE INDSUTRY
SUPPORT FROM ASMEX PARTNERS ENSURES CONTINUED SUCCESS OF MARINE INDUSTRY CONFERENCE
ONLY 17 DAYS LEFT UNTIL ASMEX 2017
RECORD BREAKING ENTRIES TO THE 2017 ASMEX AWARDS
SUPERYACHT AND MARINE EXPORT ALLEY IN THE PANTAENIUS SUPERYACHT & MARINE PAVILION AT SCIBS 2017 IS A SELL OUT
TEXTRON AVIATION TO COME ABOARD AS SPONSOR FOR 2017 ASMEX CONFERENCE
ONLY 8 DAYS UNTIL APPLICATIONS CLOSE FOR THE 2017 AUSTRALIAN MARINE INDUSTRY AWARDS
ASMEX 2017 ATTRACTS MORE INTERNATIONALLY RENOWNED SPEAKERS
GLOBAL PLAYER PANTAENIUS MAKING THEIR MARK IN AUSTRALIA
CITY OF GOLD COAST SUPPORT AIMEX INWARDS GLOBAL STAKEHOLDER PROGRAM
GREAT RESPONSE RECEIVED SO FAR FOR THE 2017 AUSTRALIAN MARINE INDUSTRY AWARDS
MAXWELL MARINE TO SPONSOR ASMEX WELCOME FUNCTION 2017
ASMEX CONFIRM MORE HIGH-CALIBRE SPEAKERS FOR THIS YEARS CONFERENCE!
SPEAKERS ANNOUNCED FOR ASMEX 2017
CALL FOR ENTRIES: 2017 AUSTRALIAN MARINE INDUSTRY AWARDS