Australian Superyacht, Marine Export & Commercial Marine Conference Speaker

David Good

CEO, AIMEX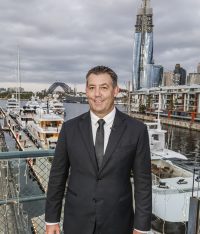 DAVID GOOD
CEO, AIMEX
David is the Chief Executive Officer of the Australian International Marine Export Group (AIMEX), Superyacht Australia and Australian Commercial Marine Group (ACMG).
He is a graduate of the Royal Military College, Duntroon and was previously the Manager Operations for the Far North Queensland Ports Corporation.
David joined AIMEX as CEO in July 2018 after 13 years in Cairns.