Australian Superyacht, Marine Export & Commercial Marine Conference Speaker

Peter Munckton

Chief Economist, Bank of Queensland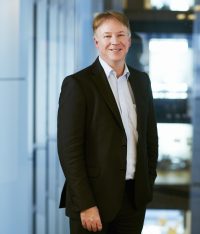 Peter has been the Chief Economist at the Bank of Queensland over the past seven years. He has previously worked at the Federal Treasury in Canberra, as well as in senior economics roles at Bankers Trust and the CBA. At CBA he also held a senior role in Group Strategy. He has co-authored reports on the Australian and Chinese financial systems that gained significant domestic and international media attention.
Peter's ambition as a child was to play cricket for Australia. But a series of unfortunate injuries and a complete lack of talent meant he ended up as an economist.