Australian Superyacht, Marine Export & Commercial Marine Conference Speaker

Kitty McGowan

President at U.S. Superyacht Association, President of NautiCom Communications, Inc.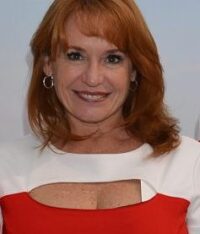 Kitty McGowan is the president of NautiCom Communications, Inc. an association management and boutique public relations and marketing company focusing on the unique needs of the marine industry.
Eight years ago, Kitty and her team were tapped to take over the reins of a fledgling national marine trade association, the U.S. Superyacht Association.  Over that time, she has taken this small regionally-based association from relative obscurity to a powerful national force in the industry!  She has tripled the membership to nearly 400, developed a national advocacy platform, and expanded the leadership to encompass the entire U.S. The association is now the largest land exhibitor at the world's largest boat show in Fort Lauderdale and also built the fastest growing pavilion at the Marine Equipment Trade Show (METS) in Amsterdam.
McGowan began her career in the yachting industry, where she served as a chef aboard such high profile yachts as Octopussy, Thunderball and Moonraker.  In 1992, she relocated stateside and took an executive position with the Marine Industries Association of South Florida- owners of the Fort Lauderdale International Boat Show (the world's largest).  While there, she helped grow the non-profit trade organization into the largest regional marine association in the country.  It was in that position where she developed the foundation for her own company, NautiCom Communications.
For nearly 30 years, Kitty has been a leader in all aspects of the boating industry – from fishing to yachting and everything in between.  She currently lives in Fort Lauderdale, Florida—the Yachting Capital of the World.
As the president and CEO of NautiCom Communications, Kitty created a company that quickly established itself as a marine industry specialist.  She was able to utilize all her diverse skills and vast experience to become one of the most sought after marine industry leaders.
In addition to her work with Nauticom, Kitty was appointed to the Marketing Advisory Committee for Broward County's Convention and Visitors Bureau and served as a board member for the Marine Industries Association of South Florida for two terms. She was appointed by the Governor to serve two terms as an industry representative on the South Atlantic Fishery Management Council and serves on the board of the largest one-day event in Florida – the Seminole Hard Rock Winterfest Boat Parade where she also serves as the international Master of Ceremony to more than 1 million people!  She has served on the Superbowl Host Committees as well as helped raise tens of thousands of dollars as a board member for Pinion—a fundraising organization for Special Olympics of Broward County.